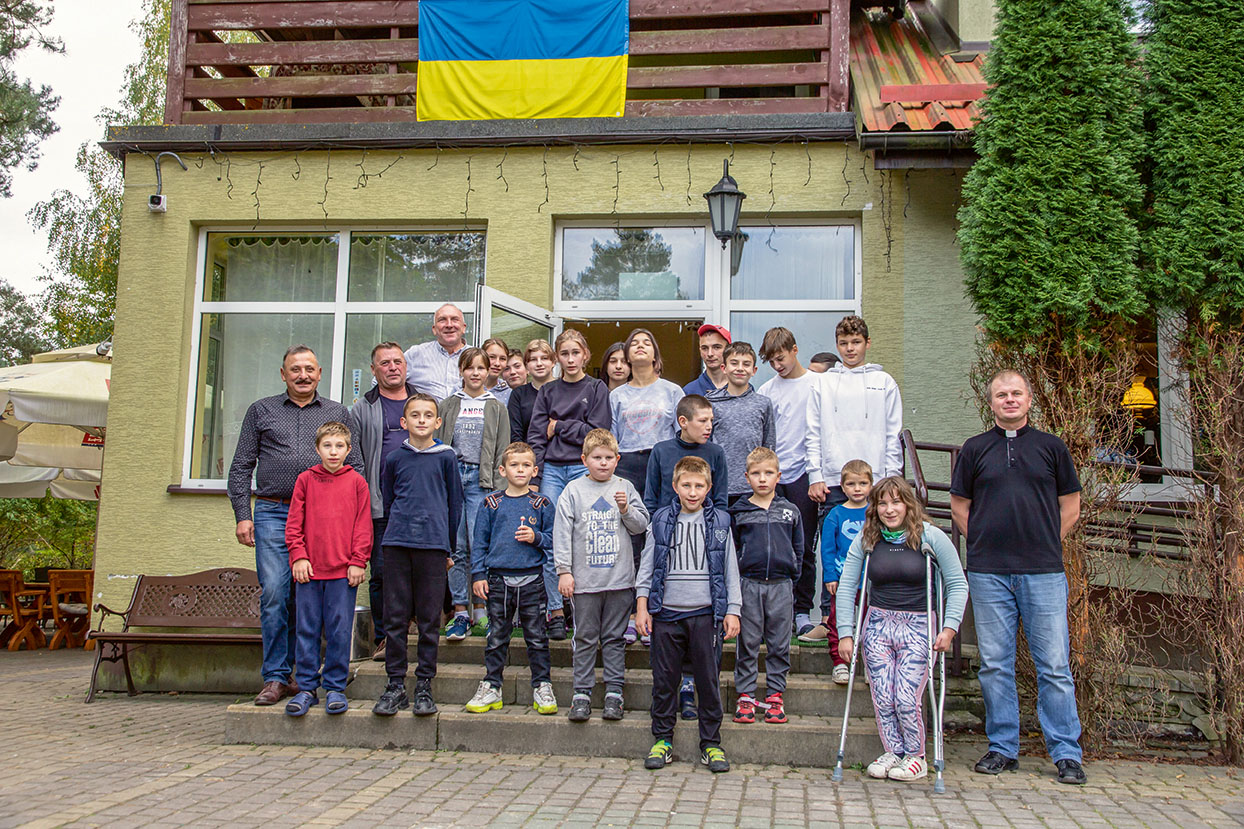 Ukrainian children from the orphanage in Zaturce (located in the northwest of Ukraine), who have been cared for in Kawęczynek near Zwierzyniec (Lublin Voivodeship, southeastern Poland) since March 1, 2022.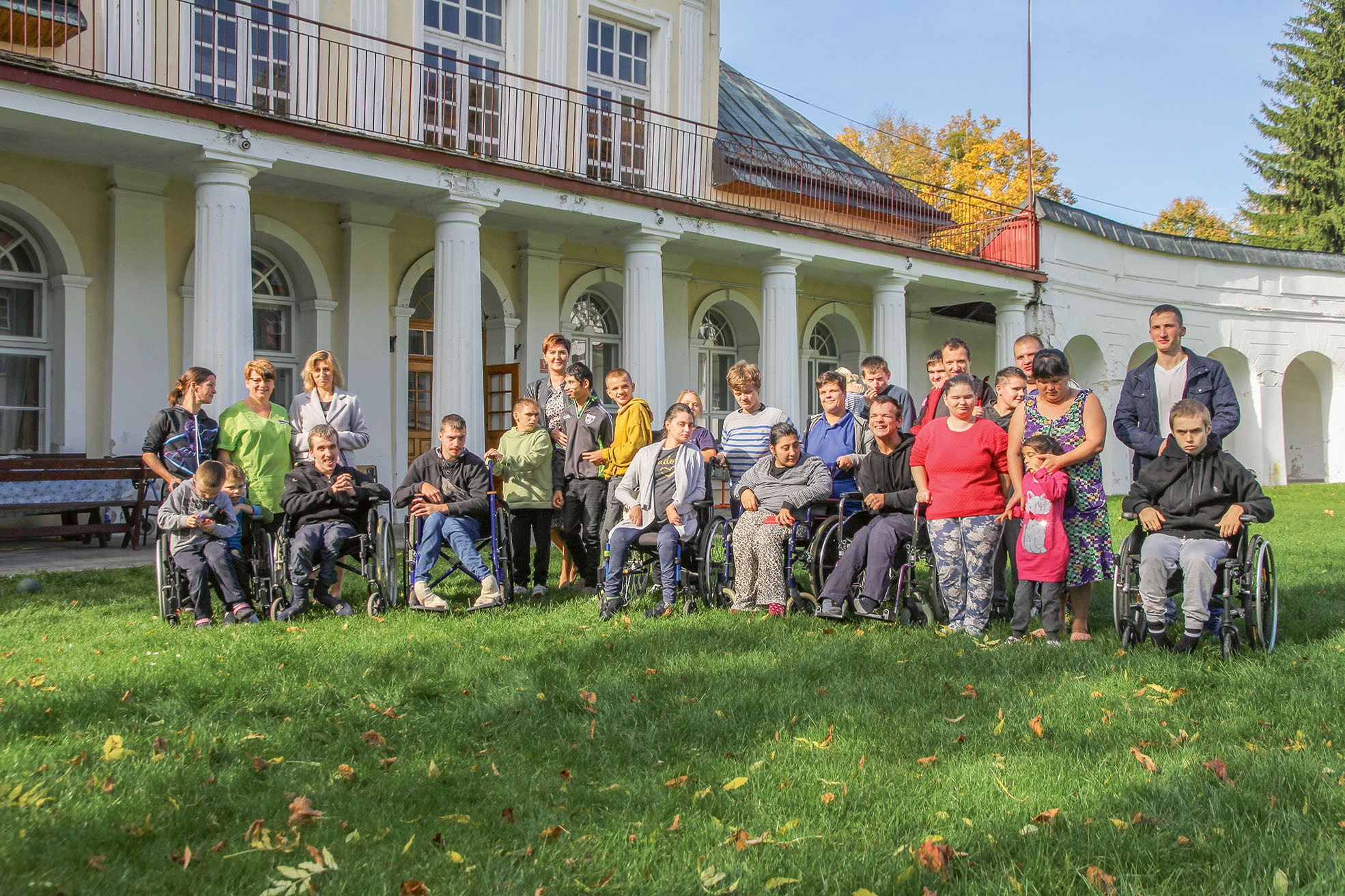 Ukrainian children in Krasnobród Sanatorium (Lublin Voivodeship, southeastern Poland).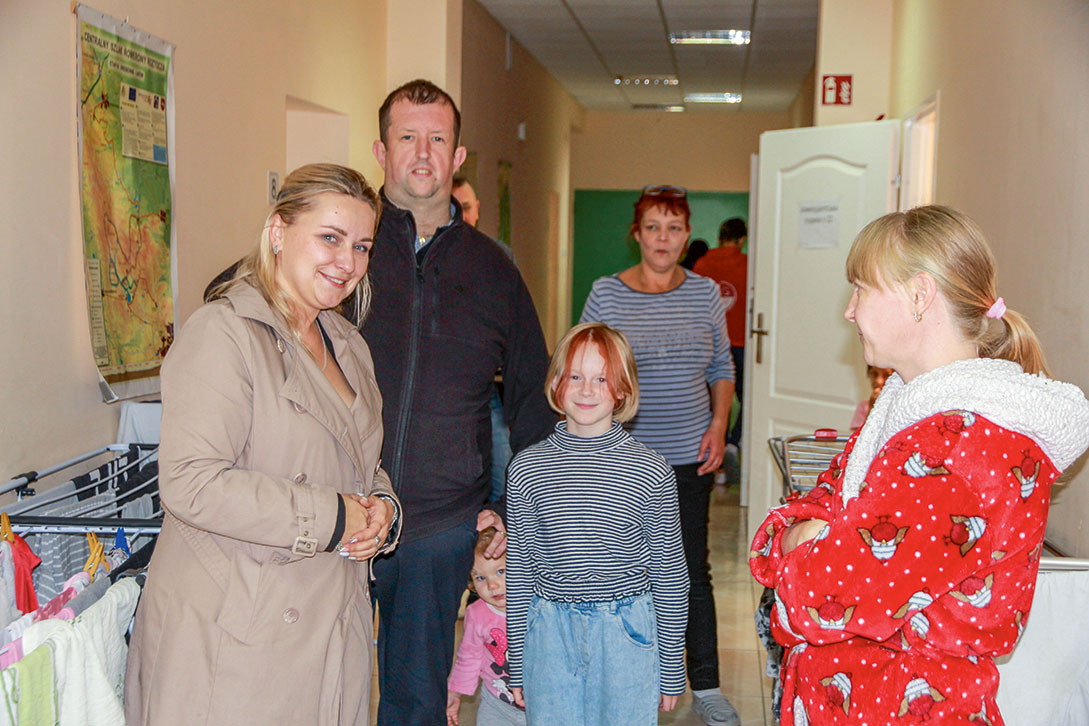 Aleksandra Dura and Pawel Dynaka in the youth hostel in Józefów (Lublin Voivodeship, southeastern Poland), which was converted for refugees. Photos: K. Bujoczek
The fundraising campaign 'Together for Ukraine', launched by the trade magazines top agrar Deutschland, top agrar Polska and top agrar Österreich and supported by the Landwirtschaftsverlag Münster group of companies, has already resulted in more than 30 measures and projects in Poland and Ukraine worth almost €80,000. In total, more than € 160,000 in donations have been received on the account of Caritas Münster so far.
'Currently, we are focusing on direct aid deliveries to Ukraine, which the Lublin Chamber of Agriculture is organizing for us,' explains top agrar Polska editor-in-chief Karol Bujoczek. 'What is needed is warm clothing and underwear for the winter and, above all, emergency power generators. 'We have bought and delivered the first gensets. We need more equipment, small gensets for private homes, but also larger ones for doctors' offices, schools and hospitals. Power generators are almost impossible to get in Ukraine and are also very expensive in eastern Poland,' says Bujoczek, describing the initial situation.
In cooperation with the region's pastors and mayors, the donations are currently being used to house and care for 650 people at 30 locations in the Lublin region. 'The focus of our relief efforts is on children with handicaps, mothers with young children and the elderly,' explains Karol Bujoczek, editor-in-chief of top agrar Polska. For children with impairments, young mothers and senior citizens who have lost their facilities, houses and apartments to the war, the situation is dramatic. 'When making a new start in Poland, they need especially much support to organize everyday life in the foreign environment. That's why we focus our projects on these groups,' he says.
Another focus is the organization of aid transports to Lviv (Lviv). The Lublin Chamber of Agriculture purchases food, medicines and other relief supplies in Poland and organizes their transport to Ukraine. There, local aid organizations take over further distribution. 'There is no end in sight to the war. The need for support for those who have fled to Poland and for those who have remained in Ukraine and lost everything continues to be huge,' says Bujoczek, describing the situation.
'We would like to thank all those responsible at Caritas in Poland and Münster, the Lublin Chamber of Agriculture and the farmers' wives and farmers for their great commitment on the ground, all the donors and our colleagues at top agrar Polska,' Guido Höner and Matthias Schulze Steinmann, the editors-in-chief of top agrar, are pleased about the great commitment of everyone involved. Anyone who wants to help further is cordially invited to do so. 'Every emergency generator provided and every donation helps us,' say Höner and Schulze Steinmann.
The donation account of Caritas Münster is still active: Caritasverband für die Diözese Münster e. V., IBAN: DE47 4006 0265 0004 1005 05, BIC: GENODEM1DKM, Intended use: "Gemeinsam für die Ukraine".